Our ready-made shows
NICA Represents artists aren't just performers, they're award-winning directors that have presented their own shows internationally to all types of audiences. Let us wow you with one of our ready-made shows for festivals, theatre programming, major events and more.
Most of our shows are customisable for indoor and outdoor areas.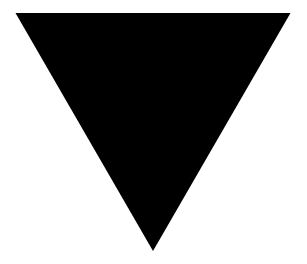 COMEDY, FIRE, JUGGLING & ACROBATICS
All Ages
Angus and Matilda are circus firemen!
They turn up the heat with high energy acrobatics, red hot juggling, and searing Australian comedy.
In their death defying finale they balance precariously on 2 ladders while juggling fire!
Sure to impress and entertain. It's firemen themed circus at its very best.
Enquire here
PHYSICAL COMEDY, BALLOON MAGIC & ACROBATICS
Ages 8-14 & Family Audience
Roll up and see the craziest stunts you never thought were possible...
Featuring comedy acrobatics, slapstick, juggling and circus stunts! Suitable for families of all ages.
This show can also be performed as a busking-style show at festivals.
Enquire here
JUGGLING, ACROBATICS & SLAPSTICK COMEDY
Family Audience
Tonight's bin night and our artists are on duty!
This show takes the household wheelie bin to new heights, and delivers a dump truck full of hilarity and an array of amazing circus skills!
Watch as these dexterous dare-devils tumble, stumble and grumble as they try to clean up their act and take out the trash.
Enquire here
ACROBATICS & COMEDY
R 18+
A Western-themed circus spectacular combining trademark physical talents, finely chiselled bodies, and impeccable comic timing.
A place where bare-chested circus meets bare-knuckled bar fights, this show features edge of your seat displays of breath-taking acrobatics, mad-cap story-telling, and a rogues' gallery of the most wanted bad-asses this side of Dodge City.
Enquire here
NARRATIVE DRIVEN COMEDY CIRCUS - ACROBATICS, AERIALS, JUGGLING, BURLESQUE, PUPPETRY AND LIVE MUSIC
MA 15+
Set in a bygone era of cheap dames and dirty dicks this noir mystery is one you chumps won't want to miss! Featuring a smooth blend of " awe inspiring acrobatics" (The Age), shaken with "Charlie Chaplin-esque slapstick gold" (Timeout), a dash of burlesque and some high-flying aerial, this farcical cocktail makes for a delicious night out. "10/10 … for originality, execution and pure entertainment. ... it's just so darned clever" (Weekend Notes).
Enquire here
MUSIC & COMEDY
All Ages
Magic, Music, Comedy and Circus! All set to a banging rock and roll sound track.
If you like death defying circus stunts and side splitting comedy, then don't miss this rock and roll extravaganza!
WINNER of BEST CIRCUS in Perth, Melbourne and Adelaide Fringe festivals.
★★★★ "Bring the family and rock on!" – The Advertiser
★★★★★ "Our Favorite Fringe show." – 100% Rock Magazine
Enquire here
CABARET, COMEDY & MAGIC
Adult audience
Brace yourselves for an unbelievable night of sharp wit, show tunes, reality bending illusion, and a healthy dose of (covid friendly) crowd play!
Promising a touch of Broadway and a splash of Vegas, this tantalising and outrageous show is certain to fill the room with laughter and leave audiences captivated, as they try to unravel the mysteries!
Enquire here
SLAPSTICK COMEDY, ACROBATICS, AERIALS
Children under 12 & their Families
Lions and tigers and acrobats, oh my! Set up camp and stampede into the jungle for an outlandish, circus filled extravaganza that will leave you chuckling like a monkey and roaring for more.
These artists are on an expedition and you're invited along for the ride. Pack your bag, tie your shoes and get ready for side-splitting hilarity as these acrobats rumble in the jungle, swing through treetops and bash through the undergrowth.
Enquire here
BMX, STUNTS, STORYTELLING
Ages 5-12
Have you ever asked is there another way?
Although nearly everybody has ridden a bike, no one rides a bike like this! Backwards on the front wheel. Frontwards on the back wheel. Frontwards on the front wheel backwards upside-down. Telling the story of his first bike all the way to joining the circus, this trickster demonstrates how thinking outside the box and trying new things can lead you on a grand adventure through life.
Aimed at kids between the ages of 5 and 12, the show features an ambitious finale with five audience members joining the stage to triumphantly ride the bike all at once!
Enquire here
JUGGLING, ACROBATICS & SLAPSTICK COMEDY
Family Audience
Rub-a- dub-dub, dive into this show with some splish-splashing circus set to drown you in tears of laughter!
Ready to roll out their beach towels and spring into an hour of circus-filled hilarity for the whole family.
See a brilliant array of catch-your-breath, acrobatics, juggling and, slapstick comedy for which these artists are famous.
Enquire here
Keep up with us
Sign up to receive our Latest News straight to your inbox!