Our Recreational Term Classes
NICA Rec term classes for kids 5+ years, teens and adults range from general circus to specific skills and are designed for all ages, body types, skill level and fitness levels. There's something for everyone (that includes parents!).
Our term dates follow the Victorian school calendar and classes run Monday to Thursday evenings and Saturdays. Enrolments are by full term only and class sizes are small with 1 trainer for every 8 participants. Head to our NICA Customer Portal for bookings before the start of each term, so you don't miss out on the fun!
Our class prices vary depending on the term length, check out our timetable below for the most up to date prices. Discounts for term classes will apply automatically in the NICA Customer Portal when booking multiple classes and/or multiple students.
Wanting to join in but the term has already started? Don't worry! You can still enrol, and the NICA Customer Portal will adjust your fee to account for the remaining weeks in the term.
Please be mindful that classes will only run if there are sufficient enrolments. Trial classes may be possible provided there is space available.
Looking for more information? Head to our FAQ's below or contact our NICA Rec team on (+613) 9214 6585 or recreation@nica.com.au.
Rolling Enrolments
Across the calendar year (from term 1 through to term 4), roughly two weeks before the end of each term we automatically re-enrol current students into the same class for the new term. This allows those who would like to stay in their class to secure their enrolment before places are opened to the public. At the end of term 4 we drop all existing enrolments to allow for a fresh start in the new year. You can refer to our Re-enrolment Process Explained article for more information.
Level Guide
Level 1 No experience is necessary to join.

Level 2 Demonstrates a knowledge of foundation skills and developing terminology.

Level 3 Experienced in a range of foundational skills and shows good form.

Level 4 Experienced in a wide range of skills and can demonstrate strong form.

All levels Any level is welcome to join.
Pre-Requisites
The following classes require specific experience and skills. Please check with the NICA Rec team prior to enrolling yourself/your child in these classes for the first time.
Youth Circus Finale
One of our highlights of the year is the NICA Rec Youth Circus Finale for kids & teens.
The finale is a light-hearted concert showcasing the emerging circus and performance skills of NICA's children and teen recreational circus class participants and is typically held on the final Saturday of term 4. The theme and other relevant information will be communicated closer to the event and an additional performance fee will be charged in term 4 for all participating classes.
More information will be provided closer to the time via our NICA Customer Portal announcements.
This is our Term 4 timetable
2023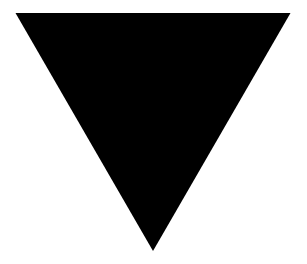 Monday 23 October — Thursday 7 December
Youth Circus Finale Concert — Saturday 9 December
**TERM 4 BOOKINGS NOW OPEN**
FAQs
Frequently Asked Questions
Check out our FAQs here.
Still can't find what you're looking for? Contact us and we'll get back to you as soon as possible.
Don't know where to start?
If you've never tried a circus class before and would like a 'taste tester' before committing to classes, we have Come & Try Circus Days between each term.