Community
ARTIST IN CONVO // MENTORSHIP // SOCIAL CIRCUS // FEEDER SCHOOLS
NICA Connects with Community
NICA endeavours to create meaningful and positive outcomes for the wider community.
Artist in Conversation, mentorship for students, Social Circus, and Feeder School engagement is some of the ways in which we Connect.
Read on to learn more about our initiatives.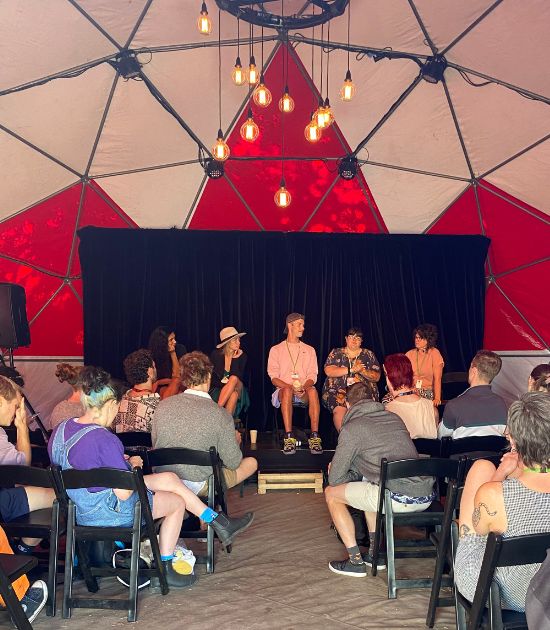 Artist in Conversation
The journey of every artist is different, and there is a lot of knowledge to be gained just by starting a conversation. Our Artist in Conversation initiative is designed to connect students with established artists within the circus arts industry.
In 2022 we had the honour of speaking to Cluster Arts, Clare Bartholemew, Statera Circus, Jonathan Morgan, Jamie Bretman, Nelson Smyles, GOM, Renee Frigault and Monique Orton. Spanning topics from circus specific-production skills, to reframing traditional 'trad' circuses, to exchanging fascinating tales from industry professionals.
These sessions happen during the students' lunch break and are hugely impactful.
If you would like to get involved, please fill out the form below and NICA Connects will be in contact!
start a conversation
Mentorship for students
The right guidance is essential to the success of every emerging circus artist.
Mentorship ensures our students' wild creativity, and insatiable hunger to know everything there is to know about the industry, is both satisfied, and supported.
We are always on the lookout for mentors who can shed light on best practice for professional artists, disability access, rigging, social media and more.
It is our aim to shape our students into well-informed and well-prepared artists, ready to take on the demands of the industry.
expression of interest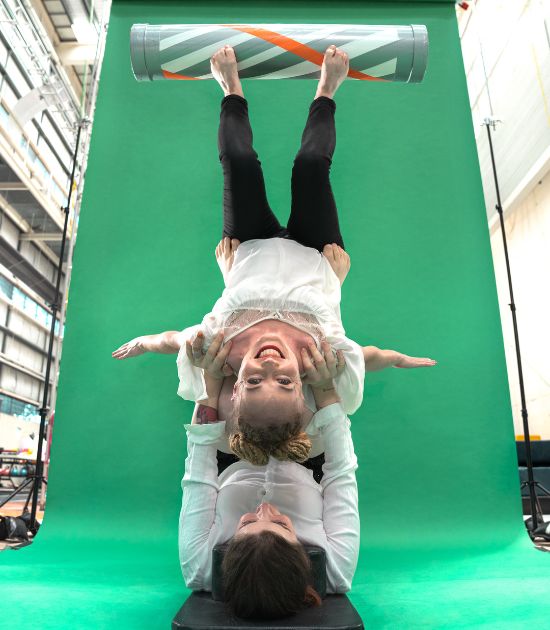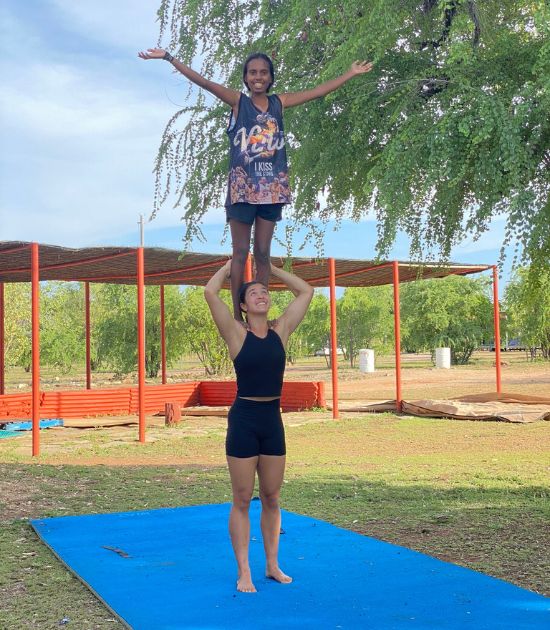 Social Circus
Social Circus is how we connect with communities far and wide to increase the accessibility of circus arts at a non-professional level.
Circus arts is recognised for its ability to empower those that engage with it. It builds trust, increases confidence, encourages personal development, and social inclusion, and is a powerful form of self-expression. Social Circus is how we prioritise creating opportunities, so that more can experience the joy and benefits that circus can provide.
In 2022, NICA partnered with Sandfly Circus and Yiramalay Studio School to run two weeks of social circus programming in the Kimberley, WA remote community of Yiramalay. Together with the Yiramalay school, which enrols around 60 Aboriginal students from across Australia, and their partner school, Wesley College, NICA ran a series of circus workshops and cultural exchanges with the children. The program was led by Andrea Ousley, who was assisted by two current NICA students (James Bartlett and Asha Colless) and members of Sandfly Circus. The workshops concluded in a showing of skills, learned, and developed, for the Yiramalay community.
Projects like this have a positive impact on all the communities involved, and become important acts of cultural exchange. This is what we strive to achieve through NICA Connects.
donate to our social circus fund
Feeder School Engagement
We connect with our Feeder Schools to create exciting engagement opportunities.
Our activities include skills sharing masterclasses and workshops, A Day at NICA tour, training and class shadowing, and remote Zoom info sessions.
We are always open to new ideas of collaboration, so please reach out with your wonderful ideas!
let's start something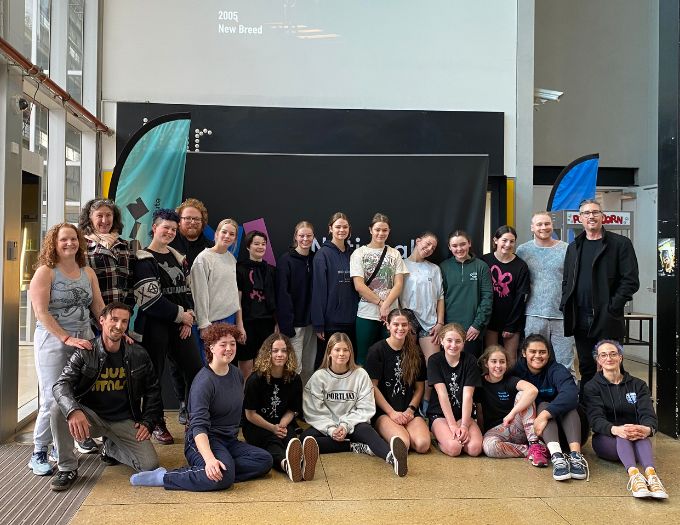 Contact us
Reach out to our Connects team to begin a partnership, share your news or collaborate on a community project.