Artist Residency Program 2022
Meet the NICA 2022 Residents
With the support of the Australia Council for the Arts, the National Institute of Circus Arts (NICA) embarks on a one-year residency and mentorship program that will assist the below circus and physical theatre artists to test and research ideas and create and present work.
Our partnering presenters and producers will be invited to provide feedback to artists on their final presentation of their research findings, in-progress showing during the creative development stage, and presentation of works.
Find out more about NICA's 2022 residents.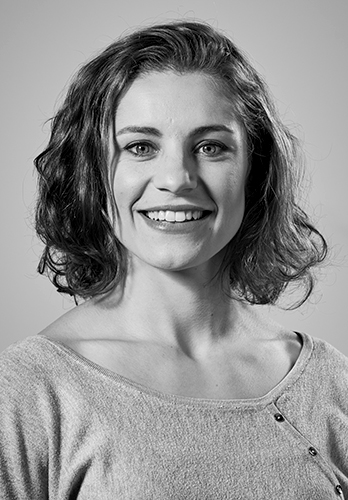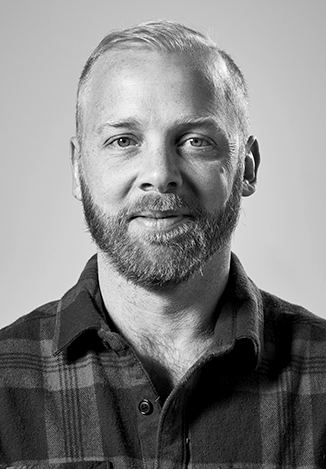 Sam Aldham and Josie Wardrope
Creatively developing the TRAVELLING TRUCK FARM SHOW
Josie Wardrope has spent over 10 years refining her skills in Flying and Swinging Trapeze and Acrobatics. She has toured nationally and internationally for a variety of companies including Circolombia, One Fell Swoop Circus, Circus Oz and The Little Red Trapeze Company.
Sam Aldham has been honing his skills in circus, acting and stunts since a young age; finding the flying trapeze in 2004, he was immediately hooked. Sam has toured the world as a Flying Trapeze artist with Circus Oz, One Fell Swoop Circus, Dislocate and The Little Red Trapeze Company.
Using their combined skill, Josie and Sam will perform a work-in-progress, the Travelling Truck Farm Show. Directed by Malia Walsh, the Travelling Truck Farm Show is a tourable, innovative, COVID safe, accessible, and resilient show to the ever-changing environment of today. Using a fully integrated mobile truck by Trucked Up Entertainment, the Travelling Truck Farm Show has the mobility to be brought to communities anywhere and everywhere.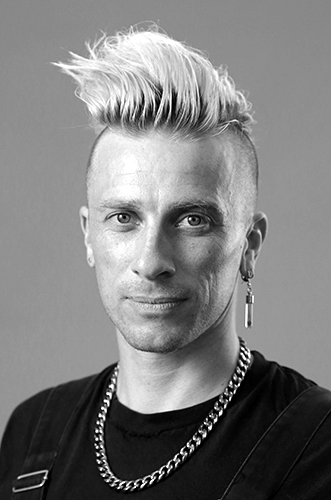 Mitch Jones
Creatively developing THE AESTHETICS OF EVIL
Mitch Jones is a physical performer and artistic provocateur with over a decade of experience creating thought provoking and playful shows that experiment with genre and style. Described by The Guardian as a 'master of physical theatre', his work uses theatre, circus, clowning, sideshow, and performance art to create conversations about political and aesthetic ideas.
As professional unusualist and daredevil Captain Ruin, he has toured the world, including hosting the main circus stage at Glastonbury Festival, and performing the lead character in Model Citizens by Circus Oz.
The Aesthetics of Evil will be performed as a work-in-progress by Mitch Jones and Oozing Future, and was inspired by the life and work of celebrated French poet, thief, and gay icon, Jean Genet. Exploring the relationship between the criminal and society, queer narratives of desire and trauma, The Aesthetics of Evil, looks to create a new movement language and compositional style that draws together elements of dance, circus, performance art and clown.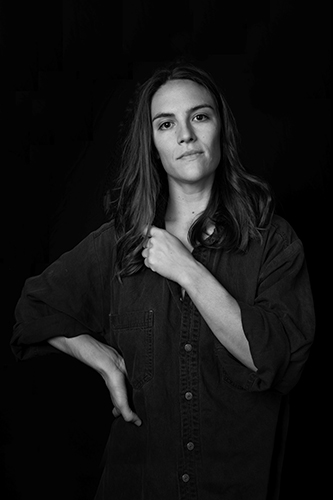 Bridie Hooper
Presents INGRESS
Bridie Hooper is an interdisciplinary artist, integrating circus, movement, and physical theatre. With over 20 years' experience training, performing, and creating circus, Birdie has worked with the acclaimed show "DUMMY" by Germanys GOP Variété Cabaret, as well as internationally renowned Circa Contemporary Circus. Upon joining Circa, Bridie was involved in collaborations with quartets, operas, and orchestras, performed internationally in 28 countries to over 450,000 people and was integral in the creation of 9 debut works, including Humans, En Masse, The Return and Beyond.
Bridie will present her first work, Ingress, in the National Circus Centre (NCC); the main performance space at NICA, to the public, industry presenters and producers during a one-week season. Supported by the directional eye of Susie Dee, Ingress, is a 50-minute, one woman circus show influenced by physical theatre and dance, featuring a collaboration with fashion designer, Gail Sorronda.
A dark and virtuosic celebration of the moral spirit, Ingress was inspired by the Greek Myth of Psyche which provoked the central question of Ingress: if you cannot die, how do you live?
Winter Chapman
Creatively developing SIGNAL
Winter Chapman is a musician, sound designer, and circus artist whose love of the creative arts and stage led her to work as an acrobat, a multi-instrumentalist, a sound engineer, and composer. With a particular interest in interdisciplinary art, and the Arts' capacity for expression and connection, she has worked in shows such as Plan47(b), (as a musical director, composer, and sound designer) and Cab Suave, (as a performer and musical director).
Winter will perform a work-in-progress, Signal, which explores a synesthetic, interdisciplinary approach to creation and performance. How can we generate music through movement? Signal discovers how we can turn the body, and the stage, into an instrument that can be played and how this can explore empathy and human connection.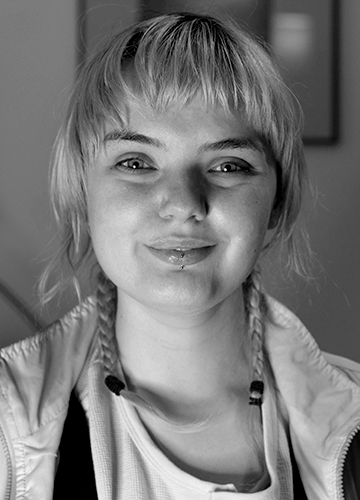 Charlotte Lynch
Researching the influence of Circus and Clowning on the Victorian & Australian Drag scene
Charlotte Lynch (she/her) is a queer performer working predominantly in the field of drag. Performing as a drag king by the stage name Alf Alpha (he/him), she works to challenge tightly held societal constructs of gender through the techniques of parody and clowning.
Charlotte has performed around Melbourne and interstate as part of various festivals including the Sydney Gay and Lesbian Mardi Gras 2020, representing drag kings across Australia as part of Stan's announcement of the cast for 'Ru Pauls Drag Race Down Under', and the Adelaide Fringe Festival 2022.
Charlotte will explore the relationship between circus arts, clowning and drag within the Victorian and Australian performing arts scene. Discovering the use of such art forms to challenge notions of gender expression and misogyny, Charlotte will present her research for feedback to industry representatives, presenters, and producers.
ACKNOWLEDGEMENTS
This project is proudly supported by: